Main content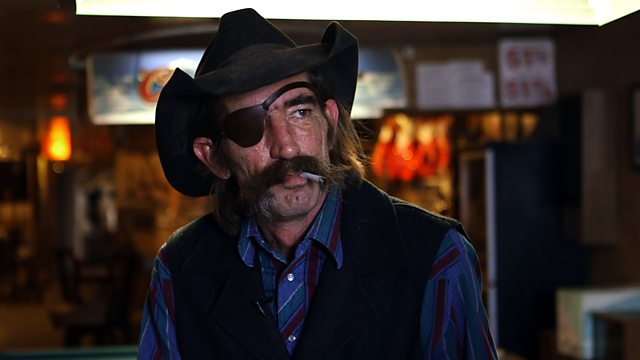 Asking 65 men across the US: "What is love?"
Mimi Chakarova has travelled across America asking men quite a tricky question - what is love?
Mimi is an award winning journalist who dedicated an earlier part of her career to covering sex slavery and women trafficking. As a result of her work, she says, she began to lose faith in love and also began to think that men are the enemy.
But with her new film, "Men: A Love Story", she wanted to challenge those feelings and travelled around the United States asking all types of men this one (not so) simple question.
Mimi Chakarova spoke to the BBC's Bola Mosuro, after a short taster of the film.
(Photo: Ty Mitchell in the film MEN: A Love Story. Credit: Moment in Time)
Duration:
More clips from Newsday