Main content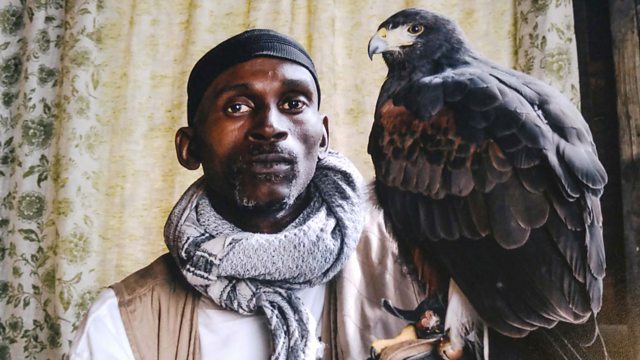 From Drug Dealer to Falconer
Rodney Stotts who went from a life of drug abuse and crime to being a master falconer. He tells Nick Ericsson what birds of prey did to turn his life around.
Rodney Stotts grew up in Washington, DC surrounded by drugs and death. It was not until the day that he first held a bird of prey that Rodney decided to leave that life behind.
Ik-Joong Kang is an artist who left South Korea to live in America. He tells Ella-Mai Robey about his latest project Floating Dreams a giant cube made up of drawings from refugees of the Korean war.
Award-winning Nigerian photographer Akinbode Akinbiyi has spent a lifetime exploring cities through the lens of his camera. Now, 70, he is still fascinated by the rapidly growing and changing mega-cities in Africa.
The ama or 'women of the sea' are a group of women who free-dive to collect seafood from the depths of the ocean off the coast of Japan. Michiko Nakamura is one of the women risking their health to keep an ancient tradition alive.
(Photo: Rodney Stotts and Harriet the Harris Hawk. Credit: Greg Kahn.)