Main content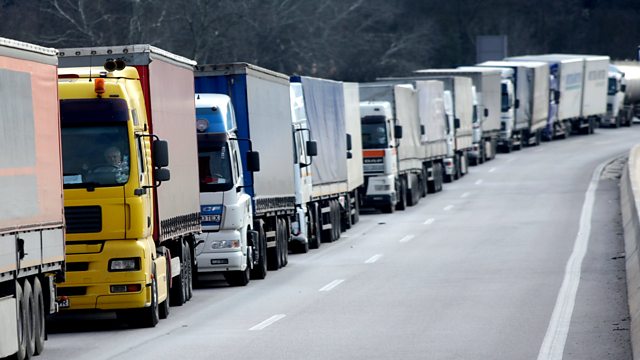 Food on the Open Road
Why is it so hard for truckers to eat well?
It could be argued that our global economy is in some ways, driven by drivers. That is, long-haul truckers who carry goods from one side of a country to another. But truck driving is a profession that is struggling to recruit new members and a lot of it has to do with lifestyle and what's available to eat. The BBC's Mike Johnson discovers that a lack of fresh food options, combined with a sedentary lifestyle and strict schedules, leave truck drivers facing a higher rate of obesity and a shortened life-span when compared to other professions. But some truck drivers are working to change that. Plus, we discover what it's like to eat on the road in the world's longest country, and get a lesson in cab cooking along the way.
(Photo: Truck drivers wait to pass at the border between Greece and Bulgaria. Credit: Sakis Mitrolidis/AFP)
Broadcasts

Podcast
The Food Chain examines the business, science and cultural significance of food, and what it takes to put food on your plate.