Main content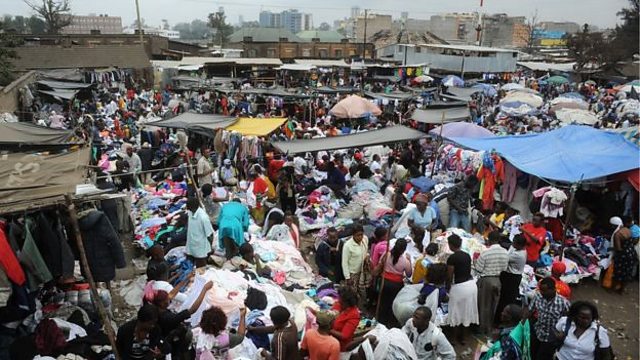 Do Second-Hand Clothes Help Africa?
The global market in second-hand clothing raises some awkward questions about whether it helps or hinders development of local industries in some emerging market economies.
East African Community countries are planning to ban imports of western second-hand clothing in three years' time. The argument is that they hinder the development of local clothing manufacturers. The BBC's Sammy Awami hears from second-hand clothing sellers in Tanzania, Andrew Brooks of King's College in London explains the downside of the trade, and Sierra Leone-born Lamin Bah, president of Global Clothing Industries in Atlanta in the US, explains why African consumers would lose out under a ban of second-hand clothing.
Photo: East Africa's biggest second-hand clothes market, Gikomba, in Nairobi, Kenya. Credit: Getty.
How the 2008 crash shaped our world