Main content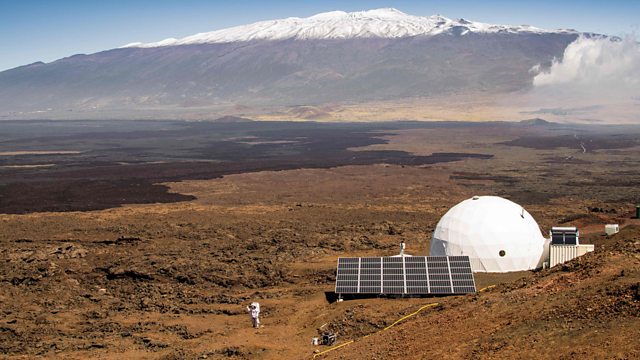 Life on (simulated) Mars
A team of six scientists has just emerged from a futuristic white dome on Hawaii's Mauna Loa volcano - they'd been living there for a year in near-isolation. The whole thing was an experiment funded by the American space agency NASA, to see if it might be possible for humans to live on Mars in future.
The landscape on the volcano is unearthly, and almost nothing will grow on its slopes because of the altitude. Before their mission came to an end, Outlook asked the crew members - Sheyna E. Gifford, Cyprien Verseux, Andrzej Stewart, Tristan Bassingthwaighte and
Carmel Johnston - to look back on a year spent on their fictional Mars base - here are some of the messages they beamed back to us - recorded inside their space-age accommodation.
(Photo credit: Neil Scheibelhut/AFP/Getty Images.)
Duration:
More clips from Outlook