Main content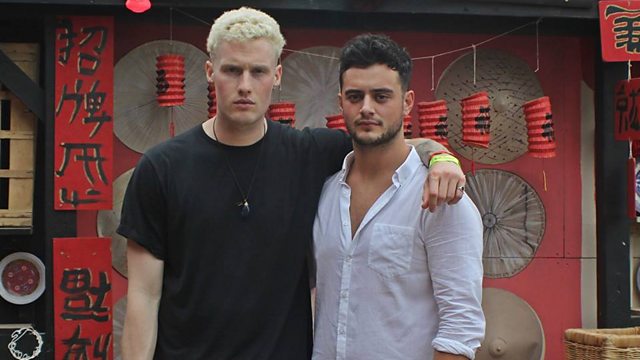 Andrew Marston introduces OMYO (Weobley)
Unsigned, undiscovered and under-the-radar music, as recorded at the Nozstock Festival.
Last on
Music Played
The Audacity

Pedestrian Dreams

Bad Milk

Animal (feat. Hayley Watson)

Xcursion

No Sleep No Rest

Vacation

In & Out Of Love

In session at the Nozstock Festival

Pushing Little Cells

Angels In Reality

Performing live for the BBC

Performing at the Bromyard Folk Festival

Stewart Wallace

Your Love

In session at the Nozstock Festival
In session
Tom and Will met on New Year's Eve two years ago and made a bet to write a song.
 
Since then, they've had radio play in Germany off a demo, soundtracked a New Look TV advert, nearly finished an album and played their first gig at the Wireless Festival supporting Drake.
 
They've also been approached by a Hollywood film producer about writing the music for a movie out in 2017.
 
OMYO (our music your opinion) are split between Oxfordshire and Weobley in Herefordshire and as Andrew Marston says: "These guys are on the crest of a wave. Their music, their look, their professionalism - OMYO are the complete package. What an incredible future these guys have together."
Top award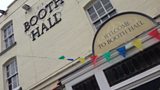 A Hereford venue, which had been closed because of fire, has picked up top award after being selected as the third best pub in Britain for live music.
 
The owners of the Booth Hall, in High Town, are spending their £2,500 cash prize on television cameras as they become the first establishment in the UK to stream what's happening on stage.
 
However, this time last year, the doors were shut after fire ripped through adjoining properties, cutting it off from the pedestrianised part of the city.
 
The venue also suffered extensive water damage as fire crews hosed the walls to prevent the 14th century pub from collapsing.
 
As well as hosting live music, landlady Willow is also a trapeze artist and regularly practises in front of the live audiences!
Pretenders on tour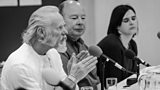 A Herefordshire drummer, who is part of the band The Pretenders, is to tour the US for the next few years with lead singer Chrissie Hynde.
 
The group, which formed in the county, are now releasing their first album in eight years.
 
Martin Chambers, who lives in Checkley, says he'll only do it for the next five years then he plans for a quiet life.
BBC Introducing at Nozstock: The Hidden Valley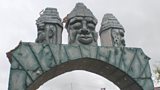 It's been described as the Midlands' version of Glastonbury and "the best festival of its size in the UK" - Nozstock takes place on a farm near Bromyard.
 
5,000 people turn up, every year, for three days of music, comedy and theatre, which started off as a family barbecue back in 1998.
 
This month, hear our BBC Introducing stage takeover as we headed up to Rowden Paddocks just off the B4214.

Bromyard Folk Festival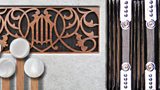 Bromyard's football ground has been transformed, this weekend, into a lively music venue.
 
It's the 49th Bromyard Folk Festival and there's everything from Morris dancers and story tellers to folk fiddlers and ceilidh performances.
 
On their website they promise "over 170 hours of entertainment in just one weekend".
BBC Introducing at the Worcester Music Festival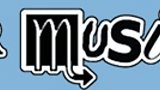 BBC Introducing in Hereford & Worcester supports unsigned, undiscovered and under-the-radar musicians from Herefordshire and Worcestershire.
 
Since 2011, we've been taking the show out on-the-road showcasing the very best musicians from our area.

Our next recording session takes place at the 
Worcester Arts Workshop
, as part of this year's 
Worcester Music Festival
, on Sunday 18 September to record several acts who we've been playing on BBC Hereford & Worcester recently. 
We'll bring the bands - all we need now is the fans! 
None of these artists knew they were being considered for a live session - they were chosen based on the tracks they uploaded to us. 
It's free to get in - but you must be prepared to make lots of noise for local music! 
Doors open at 6pm, but you're more than welcome to turn up any time until 10pm.
Broadcast