Main content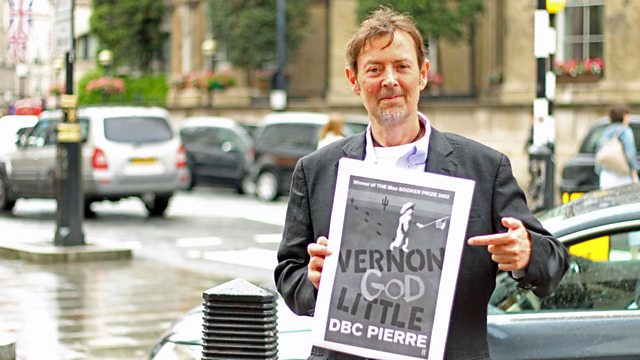 DBC Pierre - Vernon God Little
DBC Pierre discusses his book Vernon God Little with Harriett Gilbert and answers questions from the World Book Club audience.
Harriett Gilbert talks to the hugely acclaimed writer DBC Pierre about his best-selling first novel Vernon God Little. An absurdly humorous look at the misadventures of a Texas teen named Vernon Little whose best friend has just killed 16 of their classmates and himself. In the wake of the tragedy, the townspeople seek both answers and vengeance; because Vernon was the killer's closest friend, he becomes the focus of their fury.
Hailed by the critics and lauded by readers for its riotous and scathing portrayal of America in an age of trial by media, materialism, and violence, Vernon God Little was an international sensation when it was first published in 2003 and awarded the prestigious Man Booker Prize.
(Photo: DBC Pierre outside BBC Old Broadcasting House)