Main content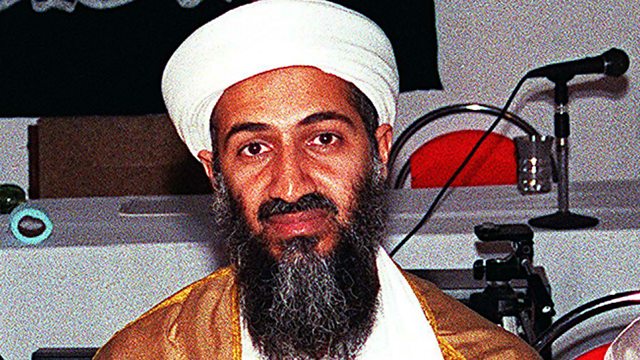 Is this man's son the future of al-Qaeda?
While much of the world has been considering the militant group Islamic State, al-Qaeda has not gone away. There are reports that Hamza Bin Laden, one of Osama Bin Laden's sons, could emerge as the group's leader.
Professor Fawaz Gerges is an expert on Middle East politics and the author of "The Rise and Fall of Al-Qaeda" and "ISIS: A History".
He told PM's Eddie Mair that Hamza Bin Laden was "very charismatic," popular with the rank and file in al-Qaeda and importantly brings new ideas; something the group is desperate for since it has been overshadowed by ISIS.
(Photo: Osama Bin Laden. Credit: AFP/Getty)
Duration: