Main content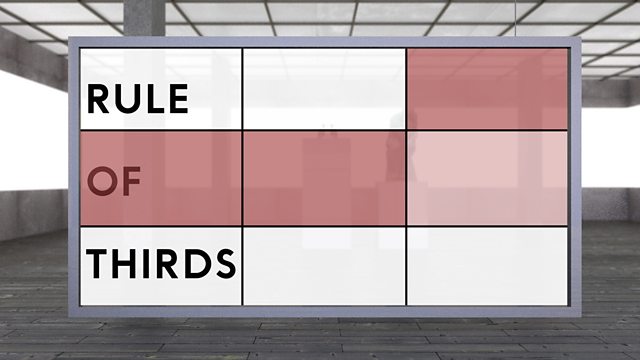 Proportion
Works by Leonardo Da Vinci, Auguste Rodin, Alberto Giacometti, Edward Hopper and Claes Oldenburg show realistic and unrealistic proportion and scale creating distinctive artwork.
Proportion and scale can be used to provide realism or can be exaggerated to provide distinctive artwork.
Leonardo Da Vinci's 'Vitruvian man' is an artwork showing human proportions.
Auguste Rodin's 'The thinker' sculpture was created in a realistic proportion.
Artworks with different proportions or that have scaled up elements can look unusual.
Alberto Giacometti's 'Three men walking' has figures that are out of proportion – with the figures creating a sense of isolation.
Claes Oldenburg, Coosje Van Bruggen and Frank O. Gehry designed a building to look like an enlarged pair of binoculars. Making this the façade of a building means the design stands out more than the traditional architecture surrounding it.
Proportion can be seen with the rule of thirds - when works are divided three times vertically and three times horizontally. Edward Hopper's 'Nighthawks' shows this concept. The main subjects are focused in the right hand third where they grab the attention of the viewer.
Keywords: Scale, Proportion
Duration: