Main content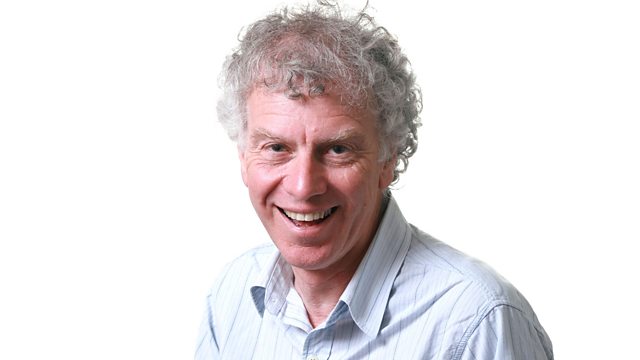 Chris While & Julie Matthews
There'll be new tracks from Chris While & Julie Matthews, Hannah James, O'Hooley & Tidow, Granny's Attic and Tom Figgins.
Music from Oysterband, Katey Brooks, Moore Moss Rutter, Hungrytown, and local singer/songwriter Colin Pitts.
Last on
BBC Radio Gloucestershire
Music Played
O'Hooley & Tidow

Colne Valley Hearts

Oysterband

The Soul's Electric

Hungrytown

Hard Way To Learn

Moore Moss Rutter

Mrs Foster's Fudge

Chris While and Julie Matthews

The Skin That I'm In

Colin Pitts

The Old Asum Road

Katey Brooks

State of Mine

Granny's Attic

Lacy House/Right Under The Bridge

Tom Figgins

Bury My Ghosts (Radio Edit)
Johnny's Gig Guide
2-4 DIDMARTON BLUEGRASS FESTIVAL  at Kemble Airfield near Cirencester- Cahalen Morrison and Eli West , Dana and Susan Robinson, Rob Ickes & Trey Hensley, Flats and Sharps, Dan Walsh, Winter Wilson 
Sat 3
Dean Owens s/s  from Scotland - The Convent, South Woodchester, doors 8pm -live on netgig at 9pm
Ghost Trail- ac duo from Bristol - Stroud Brewery 8pm free
Dana and Susan Robinson (USA)  - Elmslie House Venue and Gallery in Great Malvern
Johnny Coppin & Mike Silver - Wychwood Folk Club, Tiddy Hall,, Shipton Road, Ascott -u- Wychwood, Oxon, Doors 7.30pm Contact: Mark/Elaine – 01993 831427 or 07870 563299  
Sun 4
Moore Moss Rutter - The Convent, South Woodchester, doors 8pm -live on netgig at 9pm
Singers Night- Forest Folk Club at the The Royal Oak, Whitecroft near Lydney 7.30 for a 8pm start.
Mon 5
Cheltenham Ukelele Club at Exmouth Arms, Bath Road
The Outside Track (Can) - Nettlebed Folk Club, nr Henley, Oxon
01628 636620
Tue 6 
Colin Pitts s/s - Folk Night at The White Hart Inn, High Street, Winchcombe - All musicians and singers welcome. 8pm
Singers Night at the Brockweir Inn, Brockweir. 7.30pm All welcome to sing, play listen and join in.
Folk at Frampton on Severn Village Hall (Next to Three Horseshoes) 8pm
Wed 7 
Carrick - a Midlands based folk and modern acoustic duo  -The Carpenters Arms in Miserden 8pm free
Singers Club, Stroud.  Traditional Songs.  8.30pm, Little Vic, Queen Victoria Pub, Stroud. Free admission
Singers Night - White Horse FC, St Michael's Church Room, Highworth
Thu 8
Folk Club at White Horse Hotel, High Street, Mitcheldean 8pm Free  entry Info:  andyscarf@yahoo.co.uk monthly 2nd Thursday
Minchinhampton folk club, The Old Crown, Paganhill, Stroud   8.15pm  
Fri 9
US s/s Jimmy Webb - The Convent, South Woodchester, doors 8pm -live on netgig at 9pm
Hungrytown (US duo) - The Mackenzie Hall Brockweir, Chepstow, Monmouthshire, Wales NP16 7NW 8pm Tel: 01291 689910 for Tickets
Katey Brooks  s/s  + Circes Diner (ac duo from Bristol), + Kitty McFarlane (Somerset) all female line-up at Brewery Blues in Cellar Bar of Kings Head in Cirencester 7.45pm Tickets at The Kings Head Hotel, or call 01285 700 900.
Riverfolk at The Trout Inn, Riverside, Lechlade-on-Thames 8pm Info: 01367 252313
O'Hooley & Tidow - Bristol Folk House
Miranda Sykes & Rex Preston - Chapel Arts in Bath
Dan Walsh & John Dowling -banjo duo -  Ring O' Bells  in Bath
Somers Trad Folk Club - Alma Tavern in Worcester
Swindon Folk Song Club - Ashford Road Social Club
9-11 BROMYARD FOLK FESTIVAL - Oysterband, Gordie McKeeman and His Rhythm Boys, Jez Lowe, The Young 'Uns, Les Barker, Chris Sherburn and Denny Bartley, Granny's Attic,  etc... - Box Office 01432 340555  bromyardfolkfestival.co.uk
Sat 10
Gloucestershire Morris Men are having their Passed Masters Tour (with guests) at Cheltenham Town Centre 10am; Sue Ryder Fête, Leckhampton Court 3.30pm; The Black Horse Inn, Cranham 7.45pm  Info: 07908 894281
Sun 11
Tir Na Nog - in concert at Barny's at Little Vic, Queen Victoria pub, Gloucester Street in Stroud 7.30pm Tickets 01453 886879
Tannara - trad band from Scotland- The Convent, South Woodchester, doors 8pm -live on netgig at 9pm 
Broadcast
BBC Radio Gloucestershire