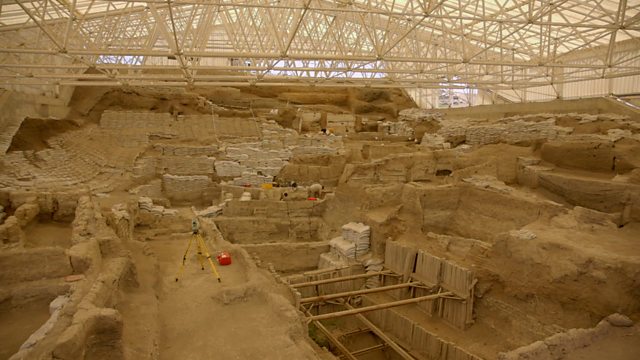 Exploring Catalhoyuk - a Neolithic site in Turkey
The Unesco World Heritage site Catalhoyuk, in central Turkey, dates back almost 9,000 years.
The first excavations at the site began in 1961 but the site became dormant in 1965.
.
Almost 30 years later, in 1993, Ian Hodder and team of international archaeologists were invited to continue excavations at the site.
The BBC Travel Show's Henry Golding visits Catalhoyuk to find out more.