Main content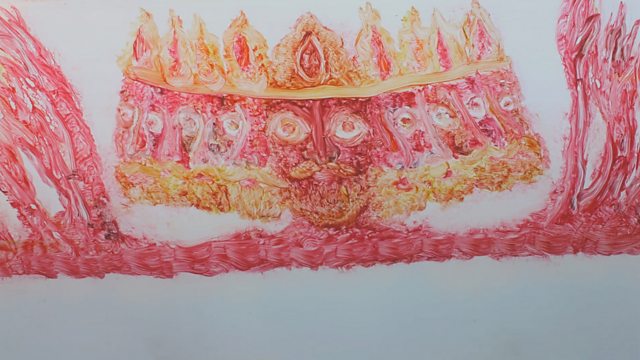 Jonathan and Niimi - Travelling the world
Directed and Animated by Paolo Russo - Bristol School of Animation, UWE Bristol - May 2016.
Jonathan and his daughter Niimi talk about different cultures and traditions.
Paolo says, "When I was younger I was lucky enough to travel extensively with my family. I inherited, from my dad, a deep passion for visiting new places and discovering different cultures. I always had a fervent interest in old myth, legends and religions from around the world. This is the main reason that I chose this particular conversation. I thought it was really visual and an opportunity to try a different medium which I had never tried before, oil paint on glass. The result is actually better than what I was expecting. I worked on a storyboard and an animatic on TVpaint first, and then I fully animated the conversation, on my own, in approximately a week - working several hours a day."
Duration:
Featured in...
Listening Project conversations brought to life by talented young animators.
More clips from The Listening Project