Main content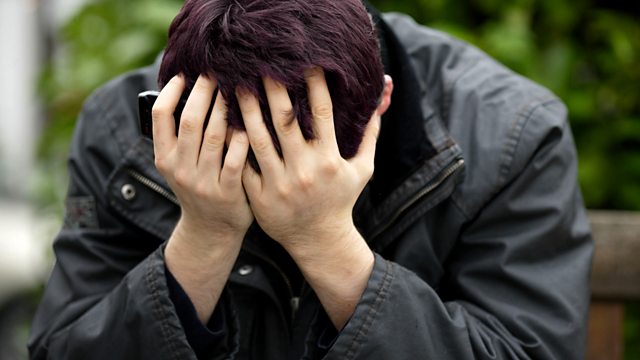 What is the Best Way to Deal with Anxiety?
The biology of anxiety and some very different approaches to treatment, from therapy horses in the US to friendship benches in Zimbabwe.
Anxiety is a universal human emotion that has been described as the price-tag on freedom. It is the price we pay for a brain that can anticipate the future. But when anxiety spirals out of control it can take over our lives as we battle against phobias, panic attacks, dread and debilitating fear. So how is anxiety triggered and constructed in the brain? Is the almond-shaped amygdala the seat of fear or are our anxieties constructed in other parts of the brain? And for those made miserable by anxiety, how best can it be treated?
Bridget Kendall explores the biology of anxiety and some unexpected approaches to treatment, including friendship benches and therapy horses. She is joined by Joseph LeDoux, author of Anxiety and professor of Neuroscience and director of the Emotional Brain Institute, New York University; Dr Dixon Chibanda, a consultant Psychiatrist in Zimbabwe and pioneer of the Friendship Bench; Susanna Forrest, a British authority on the horse and author of The Age of Horse: An Equine Journey through Human History.
(Photo: A young man holding his head in his hands)
Joseph LeDoux
Joseph LeDoux is the Henry and Lucy Moses Professor of Science at NYU in the Center for Neural Science, and he directs the Emotional Brain Institute of NYU and the Nathan Kline Institute. He also a Professor of Psychiatry and Child and Adolescent Psychiatry at NYU Langone Medical School. His work is focused on the brain mechanisms of memory and emotion and he is the author of The Emotional Brain, Synaptic Self, and Anxious. He is also the lead singer and songwriter in the rock band, The Amygdaloids and performs with Colin Dempsey as the acoustic duo So We Are.
Dixon Chibanda
Senior Consulant Psychiatrist at the University of Zimbabwe and Harare Central Hospital, Dr. Dixon Chibanda has pioneered the use of the 'friendship bench' to treat patients with anxiety in Zimbabwe. Lay health workers now meet and talk with thousands of patients on wooden friendship benches across the country. It's an initiative that has helped bridge the mental health treatment gap in Zimbabwe and should soon be extended to Malawi and other countries in Africa.
Susanna Forrest
Susanna Forrest lives in Berlin but grew up in rural England, where she was a passionate horse rider. The author of If Wishes Were Horses, a Memoir of Equine Obsession, published by Atlantic Books in 2012, Susanna has now written a second book for Atlantic called The Age of the Horse: An Equine Journey through Human History. She has also written for the New York Times Opinionator blogs, Guardian, Times, Telegraph, Eve, New Woman and the New Statesman among others. She is very interested in how horses experience fear and anxiety and in the use of horses to help humans suffering from anxiety and loss of confidence.