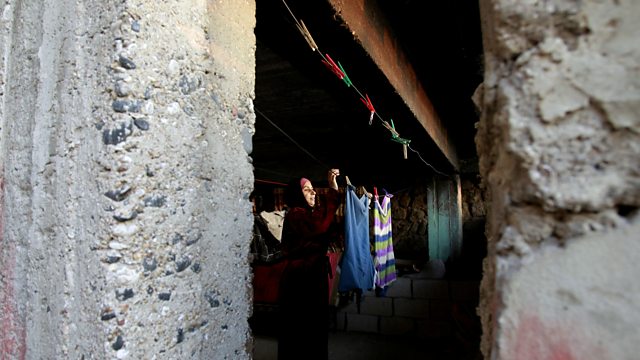 Empathising Across Cultural Divides
Tina interviews the Lebanese author, Nada Awar Jarrar, author of An Unsafe Haven, a new novel exploring the experience and impact of Syrian refugees in Lebanon. Also in the programme: an essay from the Nigerian author Leye Adenle, on making the genre of crime fiction his own. Plus, the founder and members of the Heartbeat music project, which brings young Israeli and Palestinian musicians together, talk to Tina and perform in the studio. Finally, The Atlas of Emotions is a new online tool that visualises and describes feelings, inspired by the teachings of the Dalai Lama. Producer Tania Ketenjian spoke to the San Francisco psychologist and designer behind the project, about how they realised the Dalai Lama's ambition to map the mind.
Presented by Tina Daheley.
(Photo: A Syrian refugee hangs washing in Lebanon Credit: Anwar Amro/ AFP/ Getty Images)
Last on
Sun 21 Aug 2016
04:32

GMT