Main content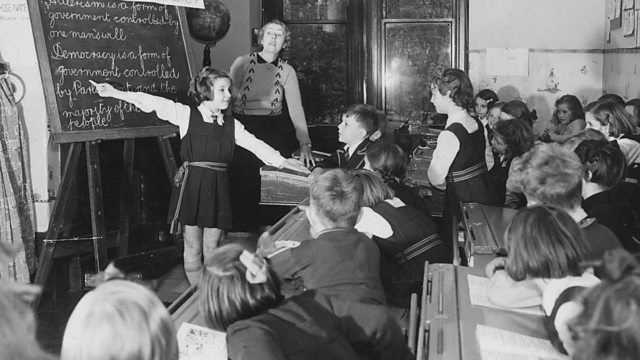 Grammar Schools
Do selective schools improve grades and improve social mobility?
It has been reported that Prime Minister Theresa May is planning on lifting the ban on creating new grammar schools. Chris Cook, Policy Editor for Newsnight, has been looking at the evidence for whether these selective schools improve exam performance or social mobility.
Swimming World Records
New world records are being set in swimming at a much faster rate than other sports – but why? Tim Harford speaks to swim coach and blogger, Rick Madge about the reason swimmers keep getting better results in the pool. Why do other sports, like athletics, not seem to have the same continual improvements in results?
Teenage girls aren't so bad after all
This week's Desk of Good News challenges the concept that teenage girls and young women are badly behaved. It features statistics on falling teenage pregnancy rates, drinking figures and improving educational success.
The rise of TV
Was the Queen's Coronation the event that sparked the biggest rise in TV sales ever? We take a look at the rise of television in the UK.
Lottery wins
Adam Kucharski, author of The Perfect Bet, looks at the maths behind playing the lottery or gambling.
Presenter: Tim Harford
Producer: Charlotte McDonald
Podcast
Tim Harford investigates numbers in the news: are they always reliable?