Main content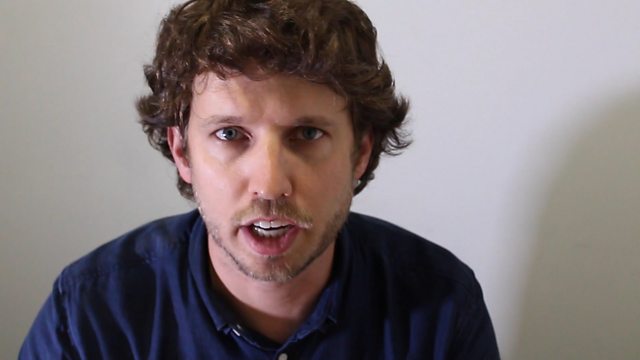 'The stories of Napoleon Dynamite aren't completely over.'
Jon Heder reveals Napoleon could return to Jamie Stangroom at London Film & Comic Con.
Jamie is putting together an All Star Band for Shaun Keaveny as he learns the drums for Get Playing and he has persuaded Jon Heder to join.
Jon used to play saxophone and clarinet and says, 'if you pick up any instrument in your youth, stick with it.'
Discover what instrument Jon will play in Shaun's band.
As well as playing in the All Star Band, Shaun will be drumming in the Virtual Orchestra - and you can join him.
Learn to play the Toreador Song and join Shaun. There are over thirty parts available at all levels. Choose your music and upload a video of yourself playing the Toreador Song. You could be a part of the Last Night of the Proms celebrations.
Duration:
More clips from Get Playing