Main content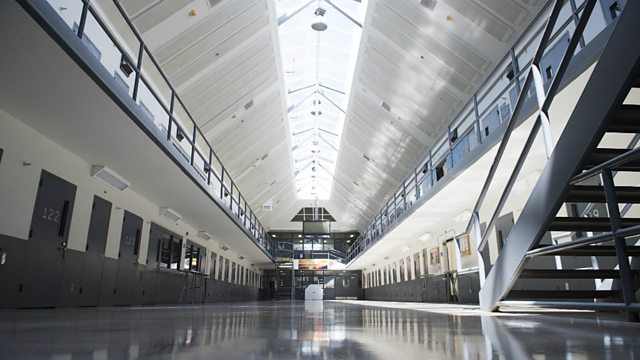 US to End Federal Use of Private Prisons
The US Justice Department will phase out the use of privately owned prisons, citing safety concerns.
The Obama administration is to phase out the use of private prisons. The announcement was made by Deputy Attorney General Sally Yates in a memo to the head of the Federal Bureau of Prisons. She told the Bureau not to renew private contracts or at least to substantially reduce their scope. According to a recent report, private prisons held more than 22,000 prisoners in the last year, about 12% of the total federal prison population. We hear from Alexander Volokh, associate professor of law at Emory University.
The Turkish authorities have turned their attention to the business world in the wake of last month's failed coup against President Erdogan. Arrest warrants have been issued for 187 business people including the Chief Executives of some leading companies and assets belonging to the suspects have been seized. Enis Senerdem of the BBC Turkish Service explains to us what's going on.
We've often looked at the rise of the internet and its impact on our shopping habits. But things are also changing behind the scenes. The online department store, Amazon, is now rolling out robots at its distribution centres in the UK. Our business correspondent, Emma Simpson, has been given access to see what they can do.
Britain's Government won praise a few months ago when it announced a crackdown on junk food and sugary drinks. The details of the plan have been released and while there will be a tax on sugary drinks, most of the other measures, such as reducing sugar and curbs on junk food advertising, will be voluntary and manufacturers will be entitled to ignore them. We hear from the chair of health committee in the UK parliament, Dr Sarah Wollaston and Tim Rycroft speaks from the UK's Food and Drink Federation.
The global ride-hailing service, Uber, has announced it will offer driverless taxi rides within a matter of weeks. Initially each driverless ride will include "co-pilots," engineers and safety personnel as the company tests out the service.
Uber also announced a $300m tie up with the Swedish car maker Volvo, to develop self-driving cars within five years. We hear from Paul Eisenstein, publisher of Detroit Bureau.com.
We take a look at the business stories gripping other parts of the globe; the BBC's Cindy Sui joins us from Emei Mountain in Sichuan Province, southwestern China. It's a World Heritage cultural and natural site. She tells us that government has been making changes in how it treats historical and cultural sites and how that's affecting tourism.
And joining us throughout the programme, in New York, Elmira Bayrasli, co-founder of Foreign Policy Interrupted and from Beijing we speak to Duncan Clark, chairman of the business advising firm, BDA China.
Photo description: A prison cell block is seen following a tour by US President Barack Obama at the El Reno Federal Correctional Institution in El Reno, Oklahoma, July 16, 2015
Photo credit: SAUL LOEB/AFP/Getty Images)