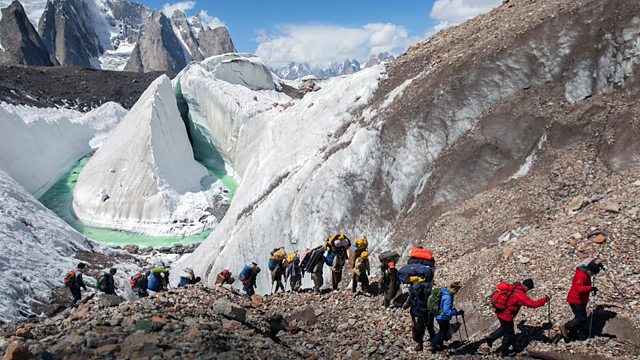 Back to the mountain that killed mum
Julie Tullis died after climbing K2. Her son travelled to the mountain in her memory.
Thirty years ago Julie Tullis became the first British woman to reach the summit of the Himalayan mountain K2, the second highest mountain in the world and one of the most challenging for climbers. As Julie descended, she was caught in a storm and died. Now her son, Chris and daughter, Lindsay have made an emotional journey back to K2 to mark the anniversary of their mother's death.
Image: Climbing K2
Credit: K2: Touching the Sky