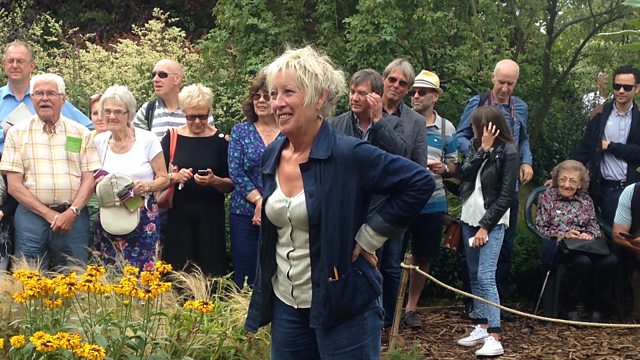 Barnsdale Gardens
Gardeners and members of the gardening press have been out in force remembering one of Britain's best loved green fingers.
Geoff Hamilton from Barnsdale in Rutland starred on the BBC's Gardener's World until his death twenty years ago.
He also designed Barnsdale Gardens in his home town - 5 acres of pasturleand which he turned into an affordable yet stunning example of how you could turn your own back yard into a thing of beauty.
Since his death the gardens have been owned by his son Nick.
He and Geoff's co-presenter Carol Klein have been speaking to BBC Radio Leicester's Bridget Blair about opening a newly planted winter garden in his memory.