Main content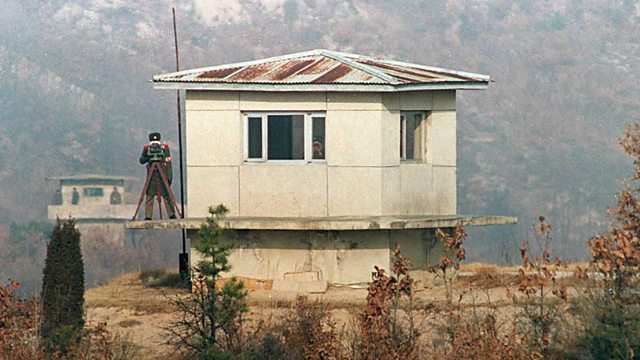 Conflict over a Tree in the DMZ
In August 1976, two US soldiers were killed in the zone between North and South Korea. Eugene Bickley was part of the platoon sent into the DMZ when tensions escalated.
On August 18 1976 an American platoon was sent into the DMZ between North and South Korea, to trim a tree that was obscuring the view of a manned checkpoint. Two US soldiers were killed as tensions escalated in the no man's land. Rachael Gillman has been speaking to US army veteran Eugene Bickley about his experiences that day.
Photo credit: Getty Images
Featured in...
History as told by the people who were there. All the programmes from 2016