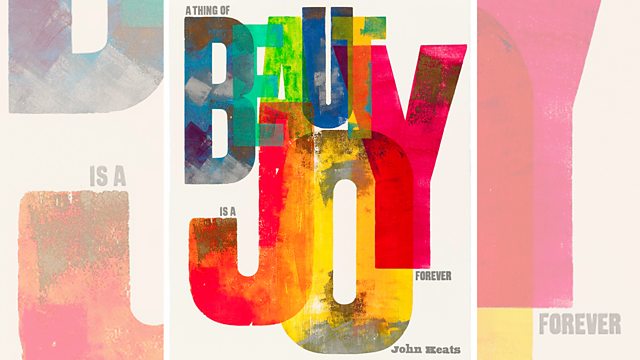 Image Overload: Coping with the Modern World's Visual Clutter
Our lives are increasingly cluttered by images, not just in the world around us, but on advertising bill-boards, television screens, and even on our mobile phones. So how are we to process this barrage of information and make sense of the visual world?
How can today's designers help us and how are we to avoid image-overload? Bridget Kendall talks to three people who help us navigate the increasingly crowded world of visual imagery: Alan Kitching, one of the world's foremost practitioners of letterpress typographic design and printmaking, Aowen Jin, a Chinese-born artist who leads museum tours in the dark and Roma Agrawal, a structural engineer who spent six years designing London's skyscraper The Shard.
(Image: Edition Print, 2012 by Alan Kitching)
Last on
Tue 16 Aug 2016
23:06

GMT
Alan Kitching
Alan Kitching is a ground-breaking British graphic designer. He founded the Experimental Printing Workshop at Watford College of Technology in the early 1960s then became well known as a leading graphic designer in London  and went on to become a leading practitioner of letterpress printing with his own studio called the Typography Workshop. His clients have included The British Library, the Royal Mail and Penguin Books.  Alan was appointed Royal Designer for Industry and taught at the Royal College of Art in London where now he is a visiting professor.
Aowen Jin
Aowen Jin is a Chinese-born British artist and commentator, whose exhibitions and installations embrace modern technology to find new ways to pose challenging social questions. She works in London and China where she grew up.  Aowen has enjoyed wide critical acclaim for her works using paint, video, sound and light to create installations.  
Roma Agrawal
Roma Agrawal is a structural engineer, originally from Mumbai in India, who was part of the team responsible for constructing one of London's newest landmark high-rise buildings, known as The Shard. When it was completed in 2012 it was the tallest structure in Western Europe.  Her other recent projects include a footbridge in Newcastle and a Georgian townhouse conversion.