Main content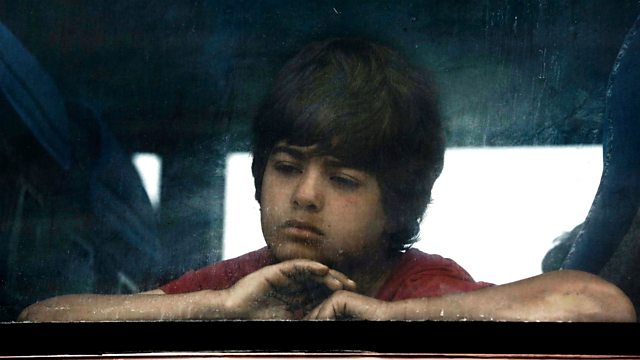 A Question of Time
Conditions are so bad in refugee camps in Greece, some refugees are considering returning to the war torn countries they came from
Conditions are so bad in refugee camps in Greece, some refugees are considering returning to the war torn countries they came from.
Also on the programme, residents of a disappearing island speak up; a former Pentagon official describes one moment that changed how she thinks about drones; a slam poet from Sudan shares her poetry; and a Silicon Valley entrepreneur thinks manufactured diamonds might replace real ones. Plus, some new emojis right some wrongs when it comes to gender equality.
Picture: A boy sits on a bus as he waits to be transferred to a refugee reception centre in Greece, Credit: Yannis Kolesidis/AFP/Getty Images
Podcast
How the world looks through American eyes, and the myriad and unexpected ways that the world influences the United States.