Main content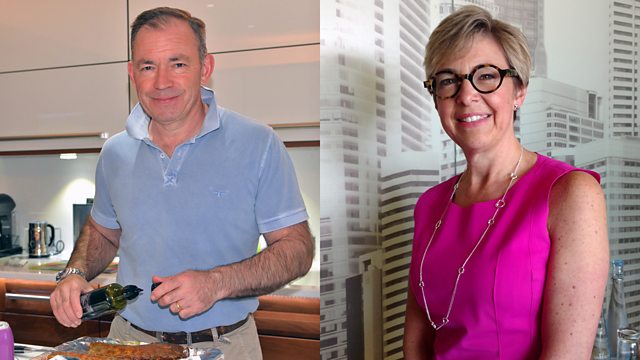 In Business: Supportive partner = success at work
Why who you choose to be your life partner is the most important career choice you'll ever make.
According to Sheryl Sandberg – Chief Operating Office of Facebook and one of the most powerful people in the world - the most important career choice you'll make as a woman is who you choose to be your life partner. Whilst men tend to assume they can have it all – a great career AND a great family - women don't. And she puts that down to the uneven division of labour in the home. She claims in households where both parents work full time, women do twice the amount of house work and three times the amount of childcare. She says that she and her late husband were '50/50' and that has played a huge part in her success. How many of us can claim the same?
The numbers of working mothers in the UK are at record levels with 70% of women with dependent children now part of the workforce. But those who work still earn less overall and enjoy lower status than their male counterparts, especially after having children. Evidence also shows that those who do forge the most successful careers are largely child-free.
So how easy is it to have a successful career if you are female and also a mother? Peter Day asks a range of women how they have done it, about the compromises they have they made and what have they learnt that they can pass on to future generations.
Presenter: Peter Day
Producer: Alex Lewis
Editor: Penny Murphy
(Image: Mark and Brenda Trenowden. Credit: BBC)