Main content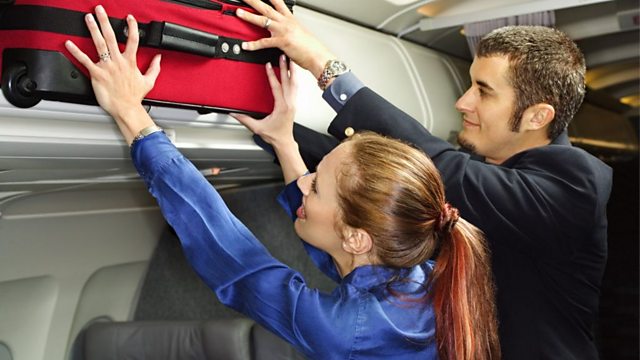 Why won't we leave our hand luggage behind?
Passengers have been ignoring warnings not to delay when escaping from a plane in an emergency, with some trying to retrieve their luggage from overhead lockers.
A flight safety specialist at British Airline Pilots Association, who was a military and commercial pilot for 27 years, said: "We are seeing more and more people going for their cabin bags in the event of an evacuation."
Steve Landells told Radio 4 PM's Eddie Mair that it was "very disappointing to see this happening time and time again", with passengers ignoring the warnings, and delaying their escape from smoke-filled aircraft.
(Photo: Passengers with luggage. Credit: BBC)
Duration: