Main content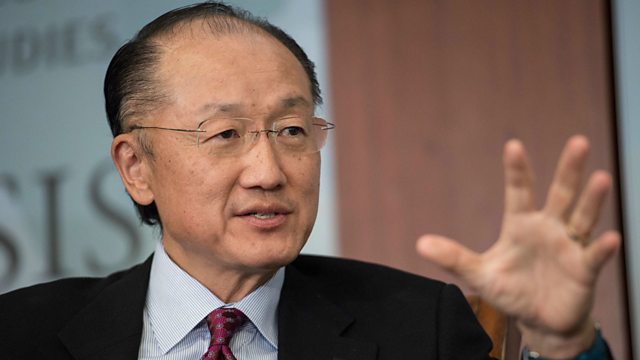 The answer to anger over globalisation is not xenophobia
The head of the World Bank, Dr Jim Yong Kim, has defended globalisation, saying the answer to people's anger is not to close borders or be more xenophobic.
Dr Kim told the World at One that the only groups to have done poorly from globalisation were the middle classes in high income countries, so it was not surprising that these people were "not happy with globalisation".
But the head of the World Bank said the answer to this anger was not to be against globalisation, as this was "like being against breathing - it's so much a part of the world we live in".
(Photo: Dr Jim Yong Kim. Credit: Getty Images)
Duration:
More clips from World at One