Main content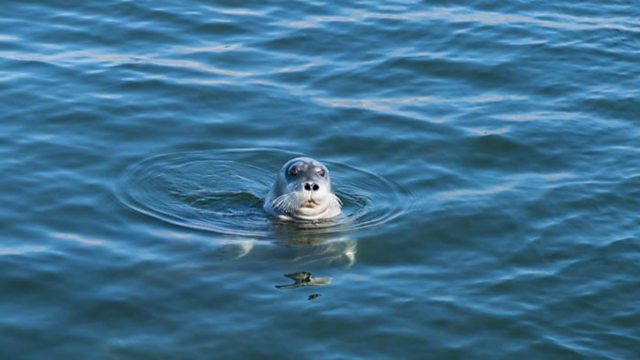 Arctic Diary: An abundance of wildlife up here
A British expedition, the Polar Ocean Challenge, is en route to the Arctic to monitor the impact of a warmer climate on sea ice.
The boat is just north of Russia, but there is more ice than expected in the Laptev Sea ahead of them so they have been waiting for the wind to change and blow the pack ice away.
Expedition leader David Hempleman-Adams has been recording an audio diary for the Today programme, this is the latest instalment from Novaya Zemlya island.
(Photo: A seal in the water. Credit: The Polar Ocean Challenge)
Duration:
Featured in...
An audio diary from the Polar Ocean Challenge, an expedition circumnavigating the Arctic.
More clips from Today