Main content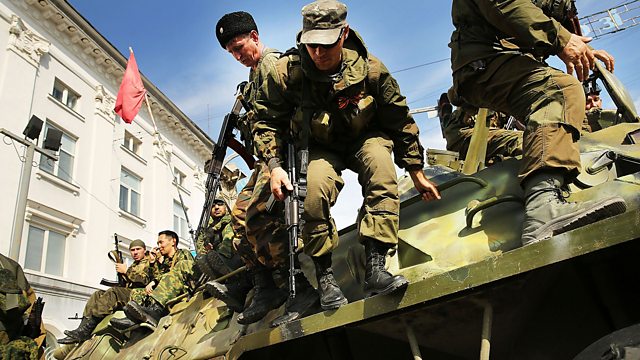 Has Russia Won In Ukraine?
Russia is backing separatist fighters in Eastern Ukraine and has the upper hand in a frozen conflict. But does this mean President Putin has won the war?
The fighting in Ukraine has fallen off the front pages recently after making headline news in 2014. But Ukrainian forces and Russian-backed separatists are still engaged in a frozen conflict with no military or diplomatic solution in sight. Soldiers, rebels and civilians are dying. It looks good for Russia. Ukraine lacks the military power and international support to take back the East of the country where Russian-backed separatists hold huge swathes of land. And President Putin's approval ratings at home have soared thanks to his annexation of Crimea in 2014. But does this mean Russia has won in Ukraine?
Presenter: Helena Merriman
(Photo: Separatist soldiers stand on a military vehicle during a city celebration on September 14, 2014 in Lugansk, Ukraine. Credit to Getty Images)
Clips