Main content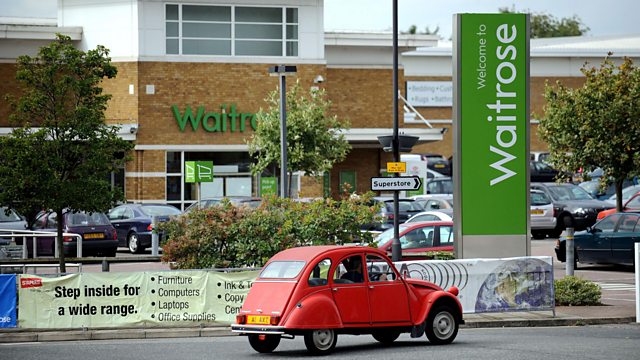 The Supermarket Effect
Tim Harford returns with a new feature, the desk of good news, Trumpton, Brexit, and asks the big question - should the Antiques Roadshow be inflation adjusting its valuations?
Many news outlets have reported this week that a Waitrose supermarket pushes up house prices in the surrounding area. It's based on research that also suggests that other supermarkets have a similar but smaller effect. We take a highly sceptical look at the correlation.
Statistics and the EU referendum campaign
We look at how the two campaigns, the media, and the much-discussed "experts" used statistics during the EU referendum campaign. Tim Harford interviews Will Moy, director of Fullfact, and Paul Johnson, director of the Institute for Fiscal Studies.
Antiques Roadshow
BBC One's Antiques Roadshow is a hugely popular television programme, where experts examine and value antiques and collectables. We ask whether the items featured really jump in value, or are we just seeing the price tag rise over the centuries in line with inflation? More Or Less reporter Charlotte McDonald heads down to the show to find out.
Computer Science and Socks
Tim Harford speaks to Brian Christian, co-author of 'Algorithms to Live by: The Computer Science of Human Decisions'. How can the techniques of computer science help us in every-day situations? And, most importantly, which algorithm will help our reporter Jordan Dunbar sort out his socks?
Podcast
Tim Harford investigates numbers in the news: are they always reliable?