Main content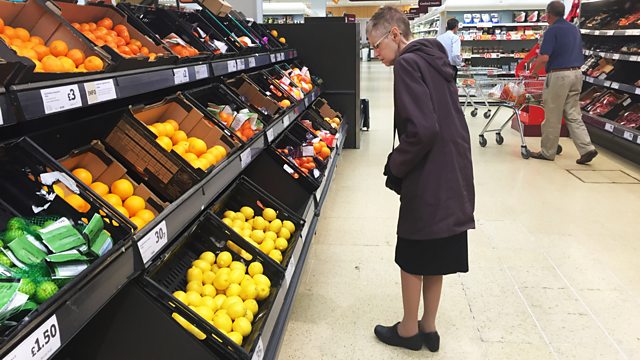 What's it like shopping with dementia?
Ann Johnson was diagnosed with dementia 10 years ago, when she was 52-years-old.
She said that her short-term memory is "completely gone" which makes "simple things" including shopping more difficult.
Although she experiences problems when she's shopping, including forgetting the names of fruits and vegetables, Ann said it was important for her to "get out" rather than "sit and sink".
A new guide has been launched for shops so that they can give better support to customers with dementia. The Alzheimers Society says lots of people with the disease give up on the high street because they aren't helped enough and that so-called "slow shopping" could help.
This clip is originally from 5 live Breakfast on July 28 2016.
Duration:
Featured in...
The best current affairs interviews, insight and analysis from BBC Radio 5 live.