Main content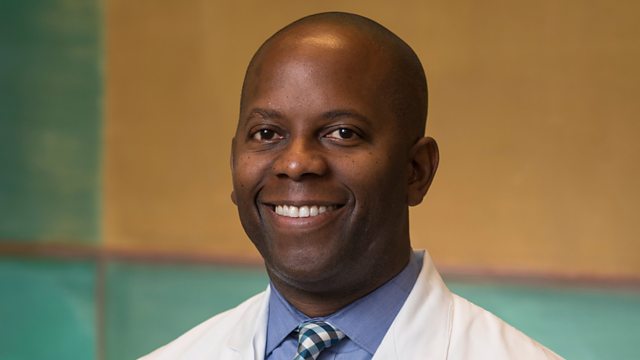 Surgeon Who Tried to Save Dallas Cops
Dr Brian Williams battled to save the lives of white police officers shot by a sniper in Dallas, Texas. Afterwards he made an emotional statement about race relations in the US.
Dr Brian Williams is an African American trauma surgeon who works in Dallas, Texas. When Dr Williams turned up for work on 7 July , there was huge racial tension in the air. The country was still coming to terms with the latest fatal police shootings of black men in Louisiana and Minnesota. Several 'Black Lives Matter' protests were taking place that day, including one in downtown Dallas. As the peaceful protest drew to an end, a lone sniper opened fire on the police, eventually killing five officers. Seven more officers and two civilians were wounded. The officers were brought to the Parkland Hospital where Dr Williams was on duty.
Rafael Strasser from Berlin had a bright idea about how to help the thousands of migrants who have settled in his city feel more at home. He decided to organise cooking classes where refugees can teach recipes from their home countries to Berliners. The project is called Über den Tellerrand - which in English means 'looking beyond the plate'.
At the age of eight, Stephen Hough won a British national music competition and was hailed as the new Mozart. Now in his fifties and a renowned classical pianist and composer, he has made more than 50 albums including prize-winning recordings of Rachmaninoff, Saint Saens Piano Concertos and the complete Chopin Waltzes. Stephen's own compositions include several settings of the Roman Catholic Mass including the Missa Mirabilis or Miracle Mass as it is commonly known. He completed it after surviving a devastating motorway car crash in 2010. Stephen Hough spoke to Nicki Paxman about that experience and its impact on his music.
(Photo: Dr Brian Williams, with kind permission from Dr Williams)