Main content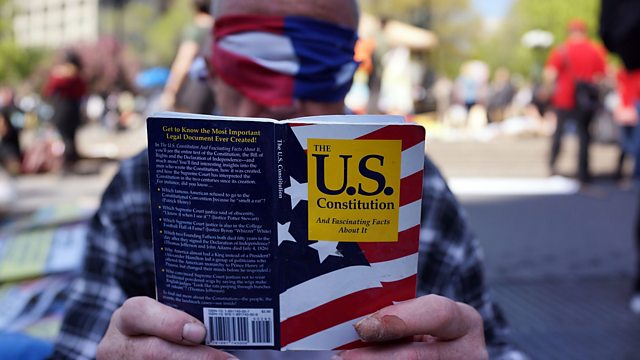 The Battle for the US Constitution
The Fourteenth Amendment of the US Constitution defines citizenship. So why are some in America fighting to have it repealed?
How has an Amendment passed just after the US Civil War become the battleground on which modern America's most ferocious issues are fought out? Adam Smith, historian of 19th Century America, travels to Washington DC and North Carolina to find out.
The Fourteenth Amendment to the US Constitution declares that anyone born on US soil "and subject to the jurisdiction thereof" is an American citizen. It was intended to give freed slaves guaranteed citizenship in the wake of the 1861-65 Civil War. But today, it also means the children of illegal immigrants to the US automatically become American citizens. This places it right at the heart of the huge controversy over immigration that has raged through the presidential election and is why Donald Trump wants to abolish the Amendment altogether. Ted Cruz and other leading Republicans have expressed similar views.
Adam talks to a senior Republican Congressman, Steve King, who wants instead to radically reform the interpretation of the Amendment - so that it no longer gives the children of undocumented migrants the right to a US passport.
As America approaches a seismic presidential vote in November, the fate of the Fourteenth Amendment hangs in the balance. Whoever wins will very likely get to appoint enough new Supreme Court justices to give the court a decisive majority - either conservative or liberal. And, even if the Fourteenth Amendment survives, its meaning may be so radically reinterpreted that the current state of play on all these issues is upended for years.
(Photo: A man with an American Flag tied around his eyes and holding a copy of the US Constitution. Credit: Spencer Platt/Getty Images)