Main content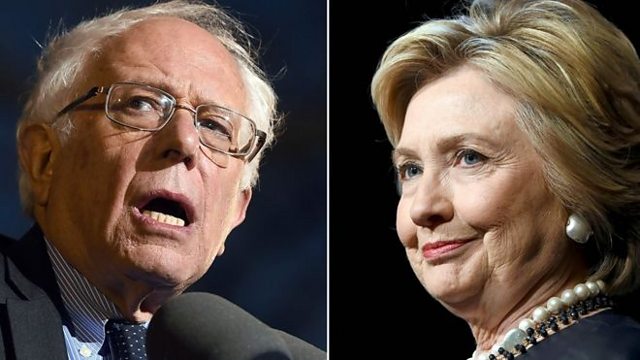 US election: Will Sanders' supporters back Clinton?
Ben Tulchin, pollster for Bernie Sanders campaign, on how Sanders supporters view Clinton
Bernie Sanders has urged Democrats to put Hillary Clinton in the White House, in a speech to the party convention.
The conference has been overshadowed by an email leak which appeared to show Democrat organisers seeking to undermine Mr Sanders.
North America editor Jon Sopel spoke to voters at the convention centre and Ben Tulchin, pollster for the Bernie Sanders campaign, gave Justin Webb an insight in to what supporters make of Hillary Clinton.
(Image: Bernie Sanders and Hillary Clinton. Credit: Getty Images.)
Podcast
Insight, analysis and debate as key figures are challenged on the latest news stories.