Main content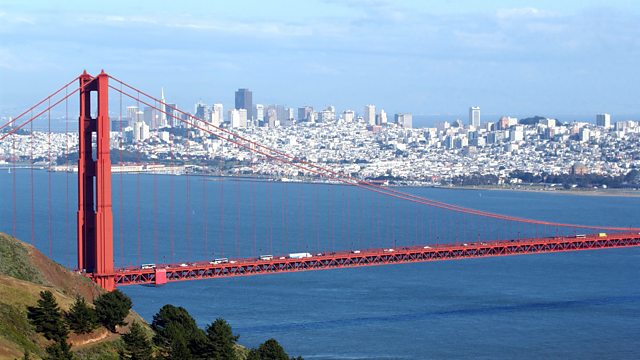 Sharing and Why it is Essential for the Human Race
Why do we share and how important is it for our survival? We look at sharing genes, sharing resources and sharing information.
Everyone likes to be alone sometimes, but we also all spend much of our lives collaborating and sharing things with others. Many argue that on this increasingly crowded planet, we need to master the art of sharing much better if we are to survive and flourish. So what makes us want to share new ideas and pass on our experience?
Bridget Kendall discusses three very kinds of sharing - digital information, genes and national infrastructure. She is joined by Jonah Berger, marketing professor at the Wharton School at the University of Pennsylvania in the United States; Connie Jeffery, assistant professor of Biological Sciences and head of the Jeffery Lab at the University of Illinois in Chicago; Dr Elham Ibrahim, commissioner for Infrastructure and Energy for the African Union in Addis Ababa, Ethiopia.
(Photo: The Golden Gate Bridge, in California, provides a means to sharing infrastructure. Credit: Getty Images)
Dr. Elham M.A. Ibrahim
H.E. Dr. Ibrahim is the Commissioner for Infrastructure and Energy African Union Commission, Addis Ababa.  She has a Ph.D. in Electronics and Communications, M.Sc. in Electronic Engineering, and B.Sc. in Communication Engineering.

She has held various posts including  First Under Secretary of State, Under Secretary of State for International cooperation in the Ministry of Electricity and Energy in Egypt, General Manager for training and promotion, Director of photovoltaic, research and testing department in the New and Renewable Energy Authority (NREA); in Cairo; Associate professor at the Girl's Faculty in Riyadh, Saudi Arabia, Senior Engineer at the High Dam Power Station, Aswan, and Researcher at the National Research Centre, Cairo.

On 28 April 2008 she was elected and appointed to the post of The Commissioner of Infrastructure & Energy, in the African Union Commission. In July 2012 she was re-elected for the same post.
Dr. Jonah Berger
Marketing Professor at the Wharton School of Business at the University of Pennsylvania. His research focuses on how social influence shapes behaviour, how  peoples' taste choices signals their identity, what determines viral content, and why people diverge and converge in their decision making . Jonah is the author of the recent bestseller Contagious: Why Things Catch On (2013) ,and Invisible Influence (2016).

Jonah graduated from Stanford University with a B.A in Human Judgment and Decision Making, and earned his PhD in marketing from Stanford's Graduate School of Business. His research cuts across marketing  and psychology, using psychological approaches and insights to understand consumer behaviour. He has published widely in journals including the Journal of Consumer Psychology, the Journal of Consumer Research, and the Journal of Personality and Social Psychology, alongside popular outlets including the New York Times, Harvard Business Review, and The Economist. Jonah frequently consults for Fortune 500 companies including Google, Facebook, Estee Lauder, General Motors, Unilever, Microsoft and Linkedin.
Prof. Constance Jeffrey
Associate Professor of Biological Sciences at the University of Illinois at Chicago . Constance's lab (The Jeffery Lab) at the University of Illinois uses  biophysical and biochemical methods, along with computer-based structure analysis and X-Ray crystallography, to study the connections between the sequences, structure and functions of proteins. Constance is particularly interested in how the sequence and structure of a protein determines its function. Her most significant contribution in this field is the idea of 'moonlighting proteins' or 'gene sharing', in which a protein formed from a single string of amino acids has more than one functional site, meaning it can perform more than one protein function.