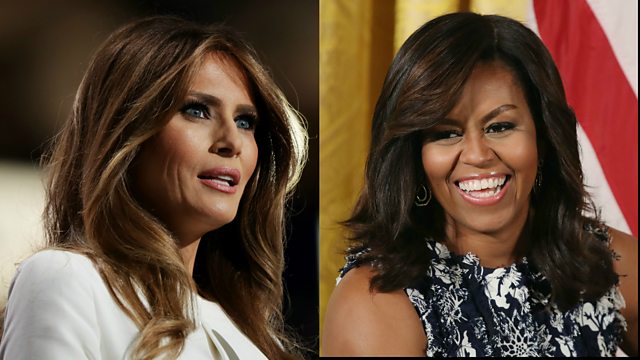 Melania Trump plagiarism 'mistake'
Donald Trump's wife, Melania, took centre stage on the first day of the Republican National Convention but faced accusations that a portion of her speech plagiarised Michelle Obama.
Commentators noticed similarities with Mrs Obama's 2008 convention speech.
Anneke Green was a speech writer for George W. Bush and told Eddie Mair what she made of the controversy.
(Photo: Melania Trump and Michelle Obama. Credit: Getty Images)