Main content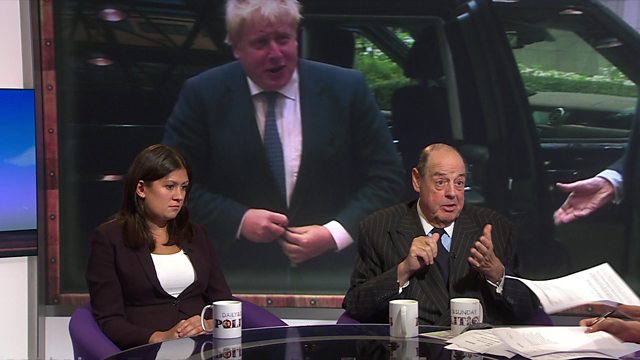 Will Boris Johnson make a good foreign secretary?
Boris Johnson has managed to offend a number of nations and politicians, and some eyebrows were raised when Theresa May appointed him as foreign secretary
Conservative MP Nicholas Soames said he had had "differences" with the former mayor of London over the referendum, but he would make an "outstanding foreign secretary"
Labour MP Lisa Nandy said she was concerned whether "he was capable of telling the truth" over past claims about the EU: "If we have a foreign secretary who is bit of a buffoon, that is one thing, but if we a foreign secretary, who is fundamentally dishonest, then this country is in real, real trouble."
They were debating with Spectator journalist Harry Mount, who has written a book called the Wit and Wisdom of Boris Johnson.
Duration:
More clips from 18/07/2016

More clips from Daily Politics