Main content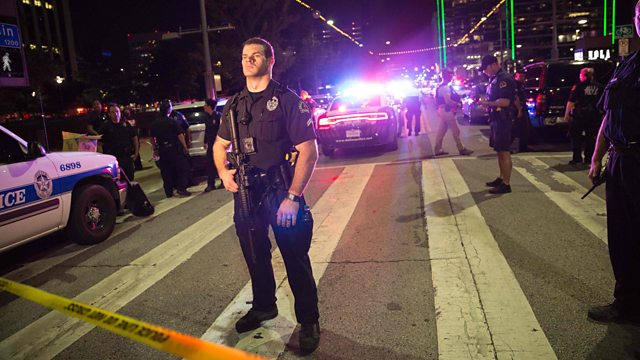 WS More or Less: Violence, shootings and the police in the US
Tim Harford investigates the numbers surrounding police shootings in the USA.
Protests have spread across the United States over the last few weeks. The protestors have been registering their feelings about incidents where police have shot and killed black men. High profile recent incidents resulted in the deaths of Alton Sterling and Philando Castle, and the protestors feel that minorities are being disproportionately targeted by the police.
On top of this, at a recent protest in Dallas a gunman shot and killed five police officers.
But what can the numbers tell us about the issue? How many people do police officers kill each year in the USA? And how many police officers are killed? Tim Harford investigates.
Producers: Charlotte McDonald, Elizabeth Cassin
Podcast
Tim Harford investigates numbers in the news: are they always reliable?