Main content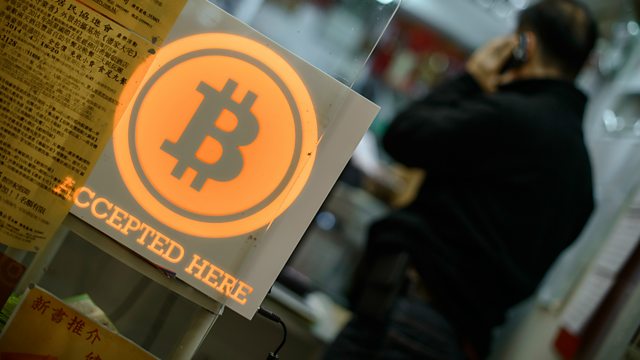 Bitcoin: Still The Future of Money?
Internal feuding and defections threaten the virtual currency's stability. Meanwhile, banks line up to take advantage of Bitcoin's underlying technology - the blockchain.
A bitter ideological battle is being fought for control over the virtual currency's future. Can it survive if it doesn't expand to accommodate more users and transactions?
Meanwhile, banks and others are using Bitcoin's underlying technology to develop their own products and services. Does the blockchain ultimately have more potential?
The Bitcoin impasse has led to some high-profile defections, including that of former core developer Mike Hearn. He tells Rory Cellan-Jones why he thinks the experiment has failed.
They are joined by Alex Waters, co-founder of Bitcoin investment firm Coin Apex, and Melanie Swan, a philosopher and economic theorist at the New School for Social Research in New York.
(Picture: A shop displaying a Bitcoin sign in Hong Kong. Credit: Philippe Lopez, Getty Images)