Main content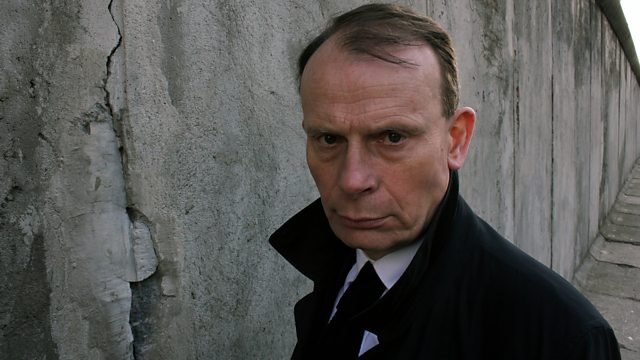 Series in which Andrew Marr explores the books we really read. He argues that the British spy novel allows readers to engage with big questions about the human condition.
What is the allure of the classic espionage story? As Andrew Marr argues in the conclusion to his series about the books we (really) read, the British spy novel is much more than a cloak-and-dagger affair. Rather, these books allow readers to engage with some pretty big questions about the human condition - principally, who are you? What or who would you be willing to betray? And for what cause would you lay your life on the line?
To help him decipher the rules of the classic espionage story, Andrew travels to Berlin in the footsteps of master spy novelist John le Carre, whose experience of witnessing the Berlin Wall being erected in 1961 inspired him to write the 20th century's greatest spy novel, The Spy Who Came in from the Cold.
Andrew uncovers the various conventions that have governed the genre since it began. He shows how early spy novelists created a climate of fear, how they introduced the debonair gentleman spy, and how through the works of former secret agents such as Somerset Maugham they translated the often mundane details of espionage into their stories. The tradecraft of spywriting is gleaned from writers Frederick Forsyth, William Boyd, Gerald Seymour, Charles Cumming as well as novelist (and former director general of MI5) Dame Stella Rimington. And Andrew considers the future of the fictional spy in an age when the agent on the ground is being superseded by electronic surveillance.
Clips

Music Played
Timings (where shown) are from the start of the programme in hours and minutes
Featured in...
Andrew Marr deconstructs detective fiction, fantasy epics and spy novels

Andrew Marr explores detective fiction, fantasy epics and spy novels.
Books website: Get closer to books with author interviews and video highlights from the major literary festivals
Cover stories: Sleuths, spies, sorcerers and other paperback heroes