Main content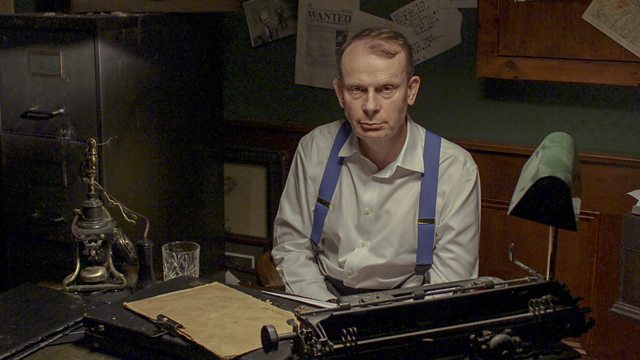 Series in which Andrew Marr explores the books we read. He investigates detective fiction, a genre whose most famous heroes are now embedded in our collective psyche.
In the first episode of a series that explores the books we (really) read, Andrew Marr investigates the curious case of detective fiction. This is a genre that been producing best-sellers since the 19th century, and whose most famous heroes - Sherlock Holmes, Hercule Poirot, Inspector Rebus - are now embedded in our collective psyche. But how does detective fiction work- and how do the best crime writers keep us compulsively turning the pages?
Andrew deconstructs detective stories by looking at their 'rules' - the conventions we expect to be present when we pick up a typical mystery. Because detective fiction is an interactive puzzle, these rules are the rules of a game - a fiendish battle of wits between the reader and the writer. What is remarkable is that instead of restricting novelists (as you might expect), these rules stimulate creativity, and Andrew reveals how clever writers like Agatha Christie have used them to create a seemingly infinite number of story-telling possibilities.
The fictional detective is a brilliant invention, a figure who takes us to (often dark) places that we wouldn't normally visit. While we are in their company, no section of society is off-limits or above suspicion, and Andrew shows how writers have used crime fiction not merely to entertain, but also to anatomise society's problems.
Andrew interviews modern-day crime writers including Ian Rankin, Sophie Hannah and Val McDermid, while profiling important pioneers such as Agatha Christie, Dashiell Hammett and Ruth Rendell. Along the way, he decodes various great set-pieces of the detective novel such as Hercule Poirot's drawing room denouements, and the 'locked room' mysteries of John Dickson Carr.
Music Played
Timings (where shown) are from the start of the programme in hours and minutes
Credits
| Role | Contributor |
| --- | --- |
| Presenter | Andrew Marr |
| Series Producer | Sebastian Barfield |
| Director | Sebastian Barfield |
| Executive Producer | Michael Poole |
| Participant | Ian Rankin |
| Participant | Val McDermid |
| Participant | Sophie Hannah |
| Participant | Anthony Horowitz |
Featured in...
Andrew Marr deconstructs detective fiction, fantasy epics and spy novels

Andrew Marr explores detective fiction, fantasy epics and spy novels.
Books website: Get closer to books with author interviews and video highlights from the major literary festivals
Cover stories: Sleuths, spies, sorcerers and other paperback heroes