Main content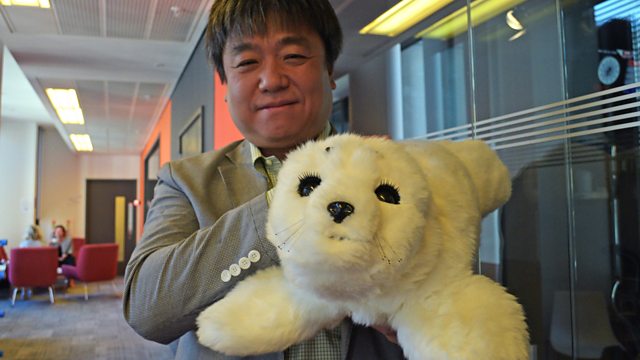 Can robots help treat mental illness?
Robots are being developed that can provide one-to-one care, act as a companion or even help teach humans certain skills.
Kerstin Dautenhahn, professor of artificial intelligence at the University of Hertfordshire and Dr Takanori Shibata, chief senior research scientist at Japan's National Institute of Advanced Industrial Science and Technology, brought their robots Kaspar and Paro, to discuss how robots can be used to help with such mental health issues as dementia, autism and depression.
(Image: Robot Paro. Credit: BBC)
Duration: