Main content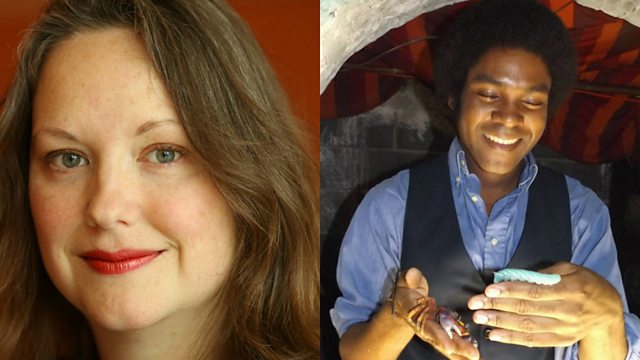 Outlook Weekend: The Telephone
The American woman who phoned the police every year for two decades to ask if they had found the man who raped her.
When Emily Winslow was a student in Pennsylvania she was attacked by a stranger. It was 20 years before she learned his name and had a chance to pursue justice. Emily phoned the police every year for two decades to ask if they had found the man who raped her. She has written a memoir called Jane Doe January.
Mexico is one of the most dangerous countries in the world for journalists. The situation is particularly bad in the southern state of Veracruz. At least 14 journalists have been killed there since 2010. Moises Sanchez was one of them. For over 30 years, Moises had published his own homemade newspaper called La Union, which reported on local politics in his home town of Medellin. After Moises was brutally murdered in January last year, his son Jorge decided to keep La Union in print. He talks about the moment he got the phone call he had dreaded telling him that his father had been taken.
Maminydjama Maymuru is bidding to become Australia's first Aboriginal contestant in Miss World, the long-running beauty pageant. She describes the moment she got a phone call inviting her to represent the Northern Territory in Australia's competition to pick a contestant for Miss World.
Howard Shulman grew up with several foster families and knew nothing at all about his biological parents. All he knew was that they had left him at the hospital after an infection destroyed part of his face. It was only when Howard was nearly 40 that he discovered more. He talks about the day he managed to track down his birth mother and spoke to her on the telephone for the first time.
Aaron Rodrigues grew up in the Bronx fascinated with bugs. He's now studying for his PhD, keeps about 300 different creatures, and runs workshops to help people see the attractive side of insects. Aaron is known as The Bug Whisperer of the Bronx. He talks about a text he received from his mum one day asking him to remove one of his pet crabs from the laundry basket!
(Photo: Emily Winslow (L) Credit: Jonathan Player. And Aaron Rodrigues (R) Credit: Aaron Rodrigues)
Last on
BBC World Service
Australasia
Broadcasts
BBC World Service

except Australasia & News Internet

BBC World Service

except News Internet & West and Central Africa

BBC World Service

Australasia