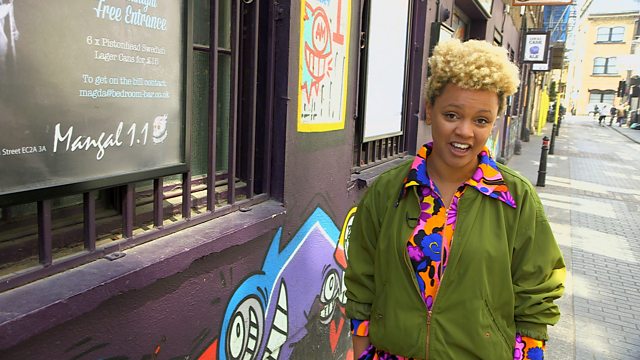 Art of the Refugee Crisis, with Gemma Cairney
Radio 1 and 1Xtra DJs explore subjects of personal passion. Gemma Cairney explores how artists respond to the refugee crisis that dominates the news headlines.
Radio 1's Gemma Cairney talks to some leading creative minds about their reaction to the issue of refugees. This includes the people behind a theatre in the Calais camp known as The Jungle, street artist Stik on his colourful response to migration, and an Iranian refugee who used a camera in Calais to record his feelings.
A short film made by BBC Arts' young creative team, The Collective.