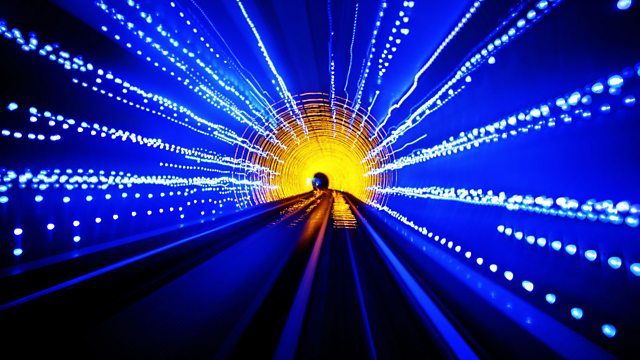 Free Thinking - Walter Benjamin; A cultural history of the body; Edvard Munch; Soviet Superwoman
Anne McElvoy evaluates the first major English edition of short fiction by the great German critic and essayist, Walter Benjamin with the translator and scholar Esther Leslie and the critic, Kevin Jackson.
Also in the programme a guide to the Soviet Superwoman courtesy of curator Elena Sudokova and Dolya Gavanski -- the moving forces behind the GRAD gallery show devoted to women in the Soviet Union from 1917 to 1991.
And as Peter Watkins' critically acclaimed film based on the life of Edvard Munch is re-released New Generation Thinker Leah Broad considers the Norwegian painter's achievement and the art of biography.
Fay Bound Alberti's cultural history of the body completes the programme - why do we talk of the heart as the seat of our emotions and where would you expect to find someone's "mind" ?
This Mortal Coil by Fay Bound Alberti is published by Oxford University Press.
The Storyteller by Walter Benjamin is published by Verso on 23rd June.
Superwoman: Work, Build and Don't Whine is on at GRAD in Little Portland Street in London from 18 June -17 September
Edvard Munch - a 1974 biographical film about the Norwegian Expressionist painter Edvard Munch, written and directed by Peter Watkins, has been re-released on DVD by Eureka.
Leah Broad's research at the University of Oxford is focused on Nordic modernism. She is editor of The Oxford Culture Review and winner of the Observer/Anthony Burgess prize for the best arts journalism essay in 2015 for her reappraisal of the Finnish composer Sibelius.
Producer: Zahid Warley