Main content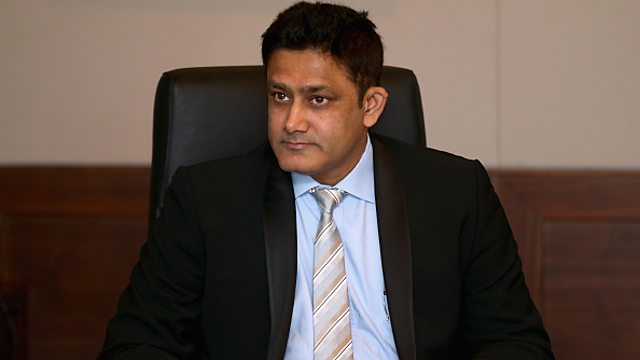 Is Anil Kumble the right coach for India?
The Stumped presenters Alison Mitchell, Charu Sharma and Jim Maxwell all react to the news that Anil Kumble will take charge of India for one year following his appointment as head coach. The former captain faced competition from Ravi Shastri who had run the team as their director since the one-day international series in England in August 2014.
Kumble will take charge of India's upcoming four-Test series in the West Indies next month.
Kumble was chosen by the BCCI's Cricket Advisory Committee that included former captains Sourav Ganguly, Sachin Tendulkar and veteran batting star VVS Laxman.
Photo - Anil Kumble, ICC Cricket Committee Chairman attends the ICC board meeting at the ICC headquarters in Dubai, United Arab Emirates. (Credit - Getty Images)
Duration:
More clips from Stumped