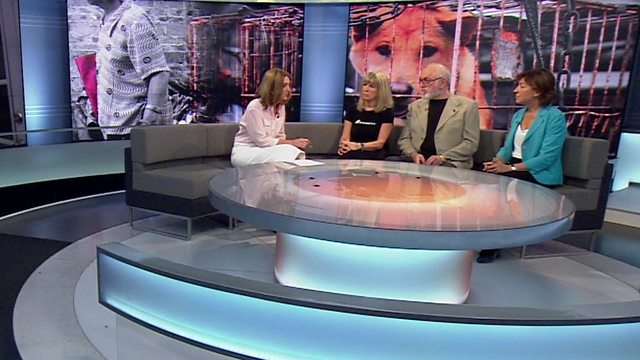 Yulin: 'Dogs are stolen from the streets'
Thousands of dogs will be slaughtered at the annual Yulin dog eating festival which has begun in South West China.
A petition calling for the festival to be banned has been signed by 11 million people.
Victoria spoke about the issue with Jill Robinson, the founder of Animals Asia Foundation, Peter Egan, an actor and campaigner, Rebecca Pow, a Conservative MP and Chair of the Animal Welfare All Party Parliamentary Group and Andrea Gung, founder of the Dou Dou Project that aims to change people's perceptions about dogs in Yulin.