Main content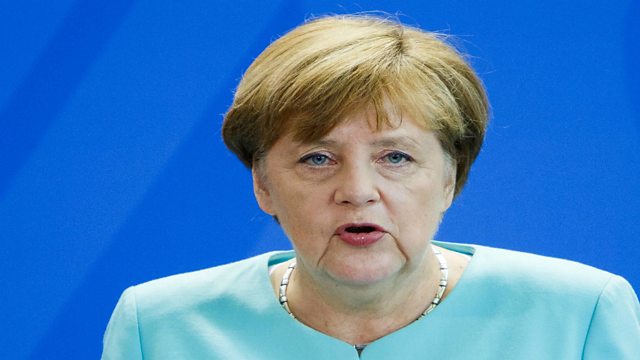 The World Reacts to Brexit
We hear about the reactions to Brexit in Asia, Europe and emerging markets.
Several European officials have suggested that Britain should waste no time in triggering for the first time ever - Article 50 of the Lisbon Treaty - the two-year process by which a country leaves the EU. But Angela Merkel, the German Chancellor has said that she does not expect a speedy withdrawal from Britain. We hear from the BBC's Damian McGuiness who is in Berlin.
We cross over to Tokyo to ask our reporter Mariko Oi about the effect on Asian financial markets of the Brexit vote.
The impact of Britain leaving the European Union is being felt around the world. Emerging market currencies such as the rand, the Polish zloty and Mexican peso all took hits as the US dollar gained value against the pound. We hear from Phyllis Papadavid, a research fellow in the International Economic Development Group of the Overseas Development Institute.
In the UK, a survey of over a 1000 businesses found a third will continue hiring at the same pace, but a quarter will put a freeze on recruitment. And 5% will make redundancies. We speak to Simon Walker, director general of the Institute of Directors which conducted the survey.
Spain holds its second general election in six months and with the results coming in, a third round of elections remains a possibility - meaning Spain could spend a whole year in leaderless limbo. We hear from the BBC's Guy Hedgecoe in Madrid.
(Photo: German Chancellor Angela Merkel speaks to the media following the United Kingdom's referendum vote to leave the European Union on June 2016. Credit: Carsten Koall/Getty Images)