Main content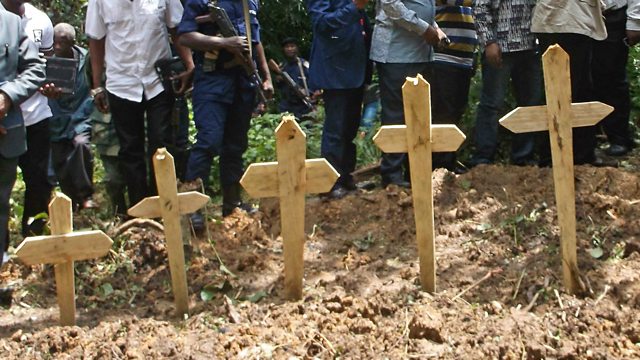 "They fight until death"
Some of the worst massacres in the Democratic Republic of Congo's recent history have taken place in Beni, in North Kivu, in the northeast of the country. Hundreds have died in the past two years, including many children.
Those behind the violence are believed to be Ugandan rebels from the Allied Democratic Forces. Newsday's Christophe Farah spoke to General Jean Baillaud, Deputy Force Commander of the UN mission in the DRC, MONUSCO, one of the key players trying to tackle this violence. He asked him what he thought of the concerns that this could also be turning into a Jihadi campaign?
(Photo: Burial ceremony from an attack on civilians by suspected ADF fighters in 2015 near Beni. Credit: Kudra Maliro/AFP/Getty).
Duration:
More clips from Newsday