Main content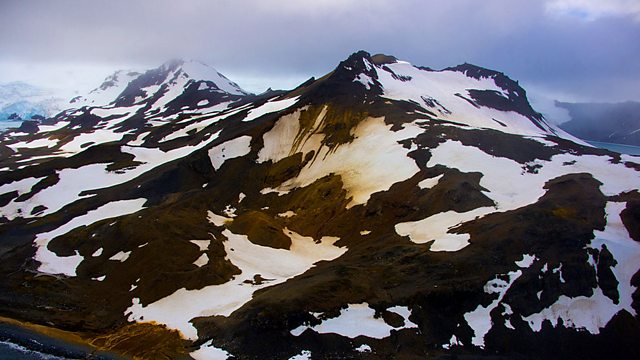 Oldest Antarctic Ice Found
Oldest Antarctic ice; Imitation in Babies; Wimbledon grass science; Dating extinction; Bad news, Life on the East Asian Flyway; VR Conservation
The importance of analysing the trapped past atmospheres contained in bubbles in ice cores is invaluable to our understanding of our climate. Until now, ice cores drilled in Antarctica only go back to 800,000 years old. But geologists exploring a little known valley, high up in the Trans-Antarctic Mountain chain, have discovered ice that is more than a million years old. And they did not have to use expensive drills to get it, just a shovel! The ice was under a thin layer of debris, pushed up from the deep.
Imitation in Babies
If you stick your tongue out at a baby they might do it back to you. This is called imitation - a behaviour which psychologists have used to demonstrate which skills we are born with and which we learn over time. A landmark study of babies from the 1970s suggested we entered the world with an ability to copy others' facial expressions. But could new research mean that the textbooks need rewriting? A study published in the journal Current Biology by Janine Ooestenbrook from York University, with the help of 109 babies, appears to suggest that they learn to imitate.
Wimbledon Grass Science
The Championships at Wimbledon start next week, and whatever the weather, the grass has to be perfect. Adam Rutherford headed to London's SW19 to find out how the ground staff are using scientific evidence to cultivate the courts.
Dating Extinction
How can you say when a species went extinct when there are so many gaps in the fossil record? And why does it matter?
Bad News, Good News on the East Asian Flyway
Can North Korea's economy save migratory birds from extinction? Habitat loss for shorebirds in the Yellow Sea is rapid but all is not lost on the Flyway.
VR Conservation
A new virtual reality film called Valen's Reef has been launched this week at the Cannes Lions International Festival of Creativity. The title comes from eight-year-old Valen, the son of a west Papuan fisherman who has become a coral reef scientist. The film shows you the variety of life on the reef and then the colourful thriving reef gives way to an underwater wasteland of bleached, dead coral. The team behind the work hope it will highlight the risks corals in the region are facing.
(Photo caption: View of a mountain in Antarctica © Vanderlei Almeida/AFP/Getty Images)
The Science Hour was presented by Roland Pease with comments from BBC News science reporter Victoria Gill
Producer: Andrew Luck-Baker