Main content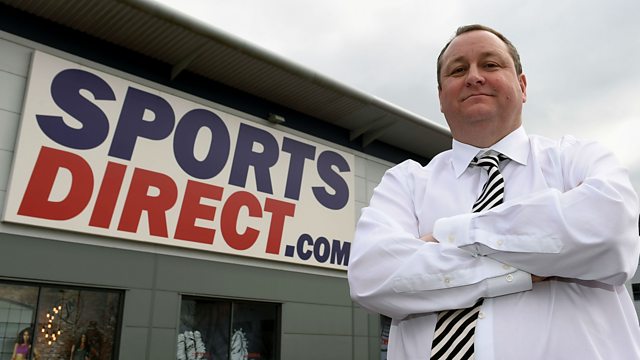 Sports Direct: Do workers rights harm the economy?
Iain Wright and Jeremy Baker on whether businesses can afford to improve workers rights.
Mike Ashley, the billionaire businessman and founder of Sports Direct, has said he has "nothing to hide" as he prepares to answer questions from MPs about working conditions at the company's warehouse in Derbyshire.
Jeremy Baker, a retail analyst and affiliate professor at Europe Business School, and Ian Wright, chair of the business select committee, discuss whether UK businesses can afford to improve the rights of workers in a competitive economic market.
(Image: Mike Ashley outside Sports Direct. Credit: PA)
Podcast
Insight, analysis and debate as key figures are challenged on the latest news stories.