Main content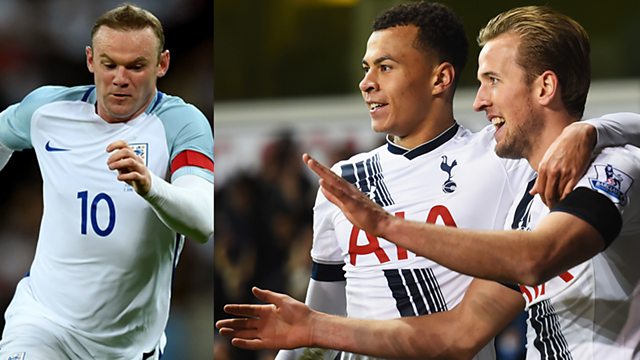 Mills: Sacrifice Rooney for Kane and Alli
Danny Mills believes Wayne Rooney should play in a deeper role for England at Euro 2016 in order to get the best out of Tottenham's Harry Kane and Dele Alli.
Captain Rooney played as the main striker for much of the friendly match against Portugal but Mills says Kane should play there.
"Rooney is taking away from Kane's position and he's taking away from Alli's position," he said. "You've got to play Kane as the number nine and Alli as the number 10.
"[Rooney] has to play deeper in the midfield or slightly out wide. He's good enough to play those roles. I do think there is a place for Wayne though because he does have experience and we don't have many leaders on the pitch."
This clip was taken from 5 live Sport on 2 June 2016.
Duration: